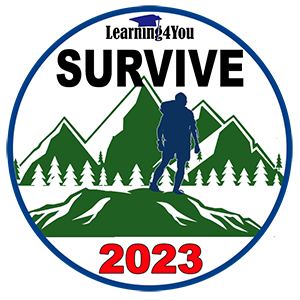 You've taken the Prepping & Survival Boot Camps. You've learned how to construct a survival kit and bugout pack. Now, you've taken the next step to put yourself to the test!
Welcome to our community of CHALLENGERS and GET OUT THERE AND HIKE.
We've designed this challenge for our Learning4You family to MOTIVATE and TEACH you… all while getting outdoors and getting healthier. Others are doing hike challenges, but ours is UNIQUELY Learning4You!
1 Step