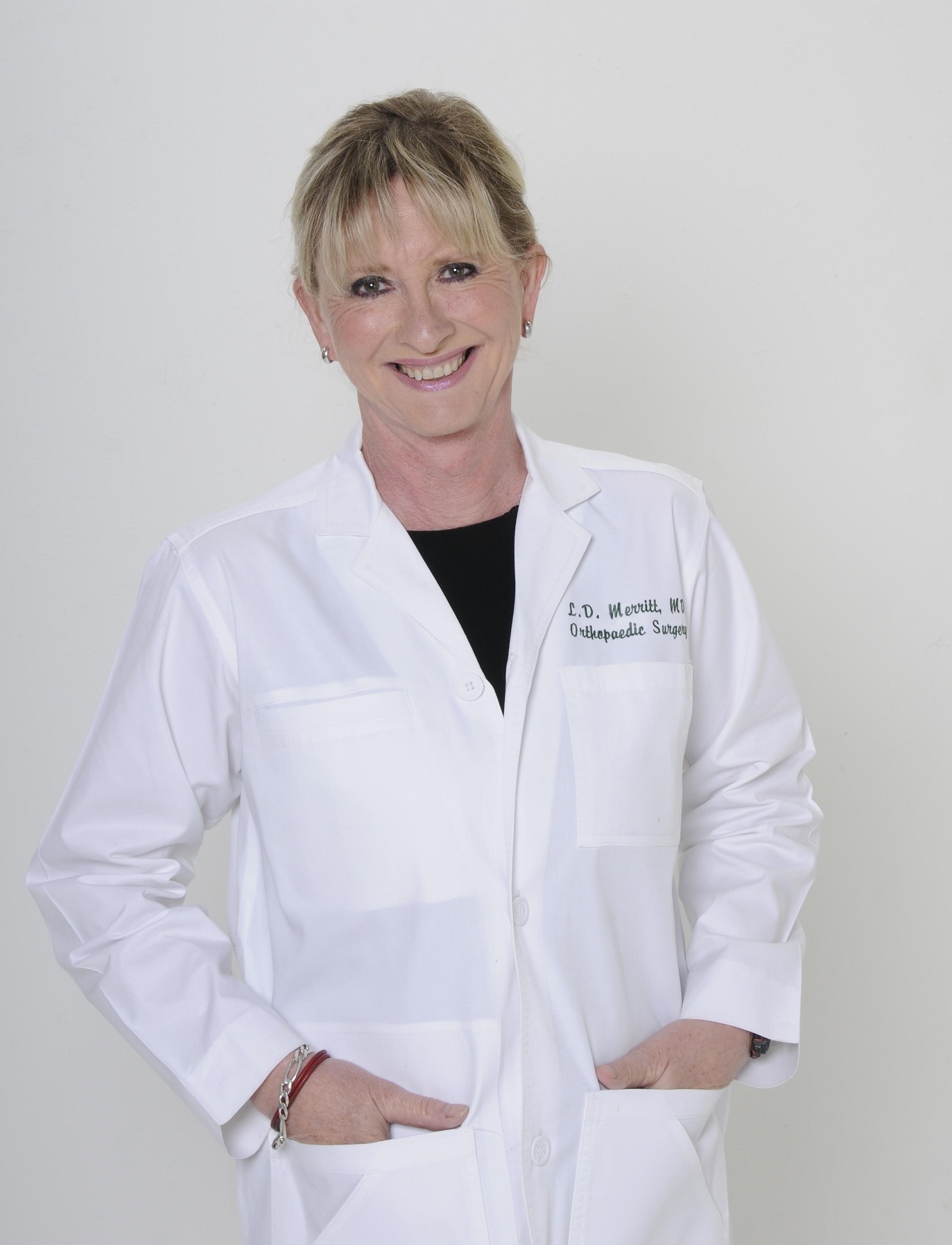 In 1980 Dr. Merritt graduated from the University of Rochester School of Medicine and Dentistry in New York, where she was elected to life membership in the Alpha Omega Alpha Honor Medical Society. Dr. Merritt completed an Orthopaedic Surgery Residency in the United States Navy and served 9 years as a Navy physician and surgeon before returning to Rochester, where she was the only woman to be appointed as the Louis A. Goldstein Fellow of Spinal Surgery.
Dr. Merritt has been in the private practice of Orthopaedic and Spinal Surgery since 1995, has served on the Board of the Arizona Medical Association, and is past president of the Association of American Physicians and Surgeons. She has had a long interest in wellness and fitness, and has been Fellowship Certified by the American Academy of Anti-Aging Medicine.
As a lifelong advocate of free market, patient-centered medicine Dr. Merritt had the opportunity to appear on the John Stossel show to speak against Obamacare. More recently she has appeared on numerous radio programs discussing Covid-19, the futility of mask mandates, and other lies and omissions from the medical "technocrats".
Her recent speech at Doctors for Disaster Preparedness on "Sars-CoV2 and the Rise of Medical Technocracy" has been widely viewed on YouTube, and forwarded on by Dr. Mercola—one of her medical heroes.