Feel like you are STILL getting our emails and don't want them? We're trying to be the good guys! It is now super-easy to unsubscribe from our list. If you need to, please email help@learning4you.org and we can manually assist you, too!
Matthew's Birthday is TODAY!

As a special incentive for you to visit Learning4You and LEARN from us, Matthew is giving 51 students the chance to use a special, LIMITED QUANTITY coupon code.

Don't FORGET! The NEW BOOT CAMP SIGNUP is open NOW.

It's NEVER too late to prepare for what might be ahead. Economic turmoil? Fuel price hikes? Extended food chain supply issues? Global war? YOU CAN AND WILL LEARN HOW TO PREPARE TO WEATHER THIS!
SIGNUPS ARE OPEN FOR A LIMITED TIME

The First 15 SIGNUPS get a FREE Limited Edition Learning4You Pocket Survival Kit!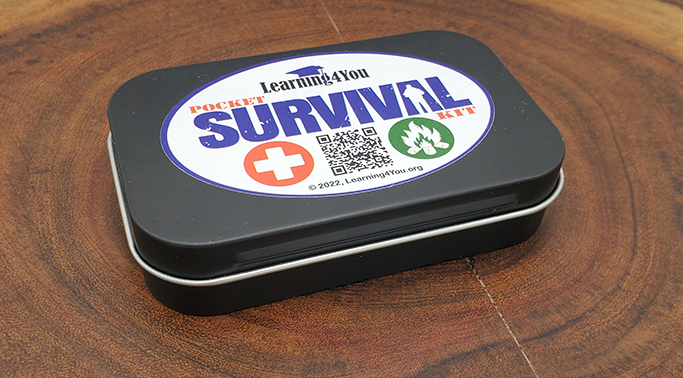 WHERE'S MY CODE???
The CODE BELOW gives you a US$30 CART discount off of your total. (Minimum cart total must be US$30, too. We won't get into negative amounts and cause a thermal meltdown of our server, thank you!) Already signed up for the NEW BOOT CAMP? No worries, this code applies to anything you buy at Learning4You, not just the BOOT CAMP!