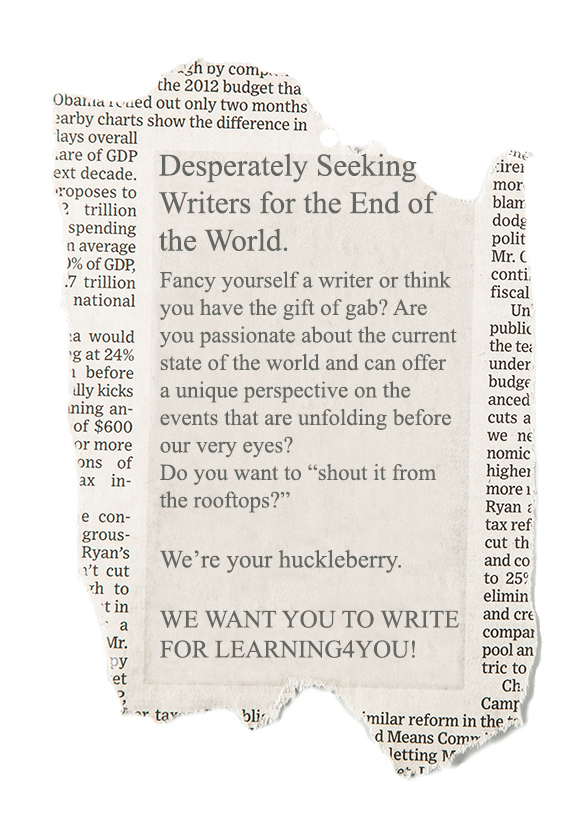 The Learning4You Team is planning an expansion in the community to include articles and posts that are topical and important to our movement, the current state of the world, and the future to come.


We want writers to help us with this expansion. We want YOU to submit pieces for us to use. Our community consists of the most brilliant and talented people we know. Why would we look anywhere else?

Interested? Let's start a conversation. Click on the button below and send us a message. We WANT to hear from you.