Our HelpDesk is undergoing upgrades...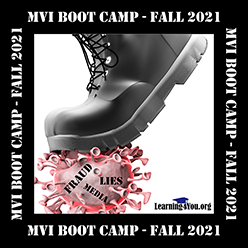 If you have been waiting for a response after emailing us (help@learning4you.org) or after submitting a ticket, please BE PATIENT! We are patching and upgrading the HelpDesk system because of errors introduced during a previously required security patch.
We're answering tickets as quickly as we can, but we have limited access until this is resolved!


THANK YOU!

FORUMS (Discussion Boards) are open and active! PLEASE VISIT AND JOIN IN!

We're ramping up the continued conversation in the forums. This is the place to engage with us after Boot Camp! We provide separate sub-forums for you - One is specifically for the Week's topics and the other one is specifically for chat related to the Thursday Zoom. Follow the link below to discover the forums! (Must be logged in.)


TROLLS WILL NOT BE TOLERATED AT ALL!

You've been around the "internet block" as much as we have and you know what we mean. However, to clarify, if you are attempting to disrupt any part of our Boot Camp by emails, solicitation, harassment, vulgarities, insults, or otherwise within the class portal, Zoom chats, online forum discussions, etc... WE WILL BAN YOU AND YOU FORFEIT YOUR FEES PAID TO US. PERIOD. NO EXCEPTIONS. TROLLS HAVE CAUSED US TO REQUIRE REGISTRATION FOR ZOOM. THIS SIMPLY MEANS YOU NEED TO HAVE A ZOOM ACCOUNT TO SIGN UP FOR OUR THURSDAY ZOOM. THE ACCOUNT IS FREE.